IANNELLI'S SINCE 1910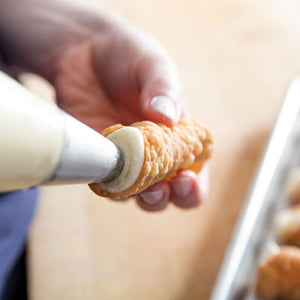 CANNOLI KITS
12 fresh cannoli shells, with fresh  frozen ricotta cheese filling, with Belgium chocolate chips. Ricotta will  keep for a longer period & the best part is you fill your shells when you need them!  We'll ship anywhere in the continental USA.

SHOP NOW
IANNELLI'S FAMOUS TOMATO PIE
Iannelli's signature tomato pie is light, airy, and crisp, and a famous  homemade red gravy. It's a true staple of Philadelphia, and now there's no need to travel to experience it.
SHOP NOW
IANNELLI'S STREETWEAR
We're South Philly proud and our tees and hoodies show our attitude on the street, dock, or wherever you're hanging.
SHOP NOW